News, Education, Events
Exciting Two-Day Cybersecurity Workshop with SwissLink Professional University in Cameroon!
We are thrilled to share the amazing experience we had during our virtual cybersecurity workshop with the talented students from the SwissLink Professional University – Cameroon. Over the course of two days, we delved into the world of cybersecurity, empowering both technical and non-technical students with essential knowledge and skills to navigate the ever-evolving digital landscape.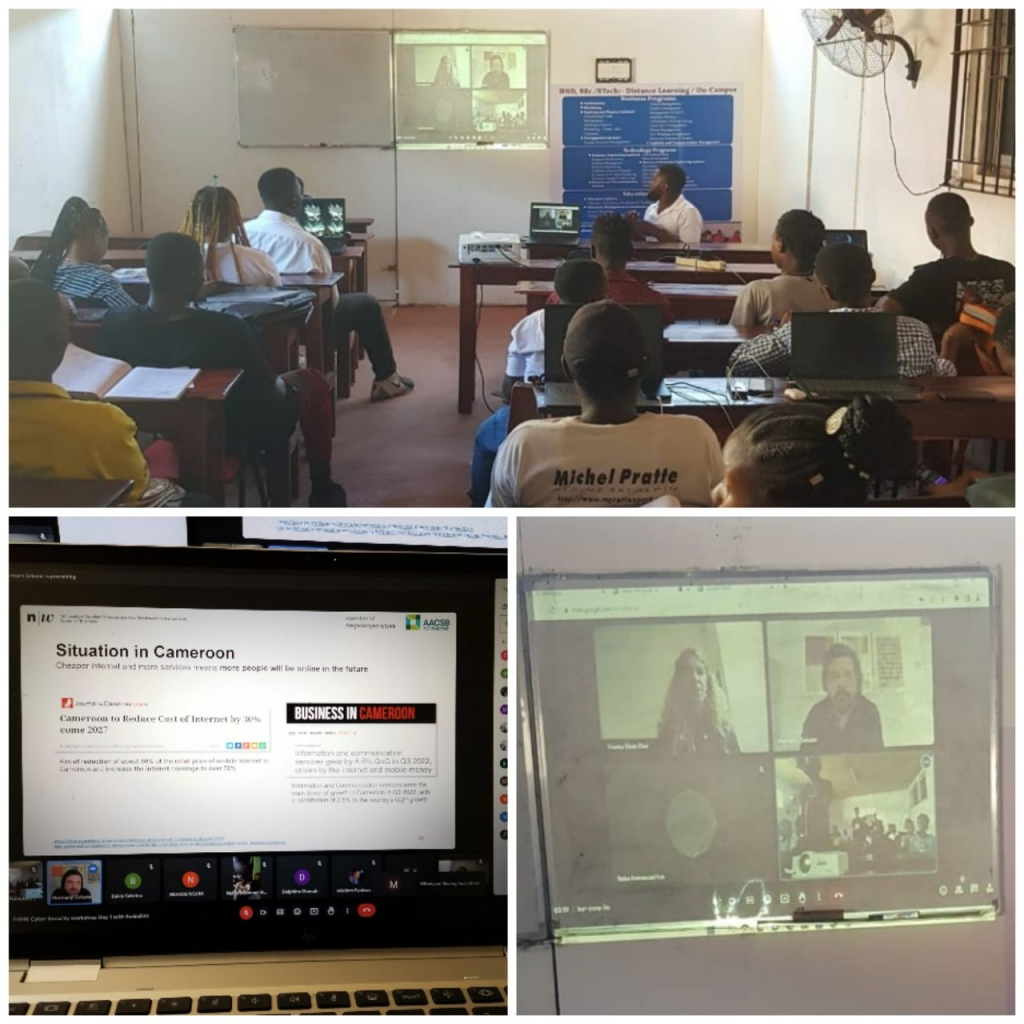 Throughout the workshop, we explored the current digital developments in Cameroon and emphasized the relevance of cybersecurity in today's interconnected world. We shed light on various threat actors and discussed the most common cybersecurity threats both globally and locally. It was fascinating to witness the students› engagement and eagerness to learn about safeguarding their digital lives.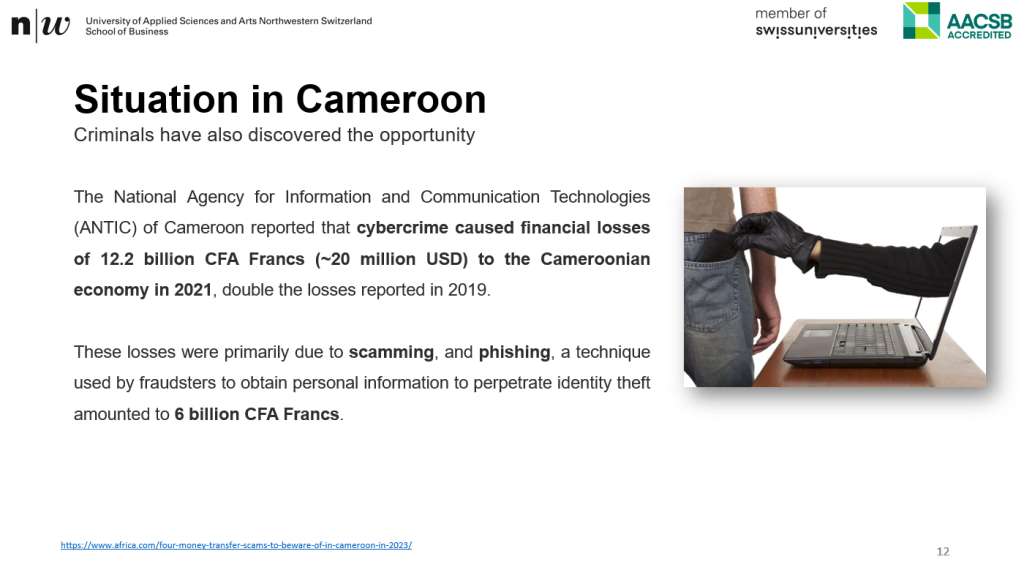 One of the highlights was the presentation session, where the students showcased their research and personal experiences with cybersecurity incidents. They demonstrated a deep understanding of the challenges they face and the potential impact of cyber threats on individuals and organizations. It was inspiring to witness their dedication and the level of research they conducted.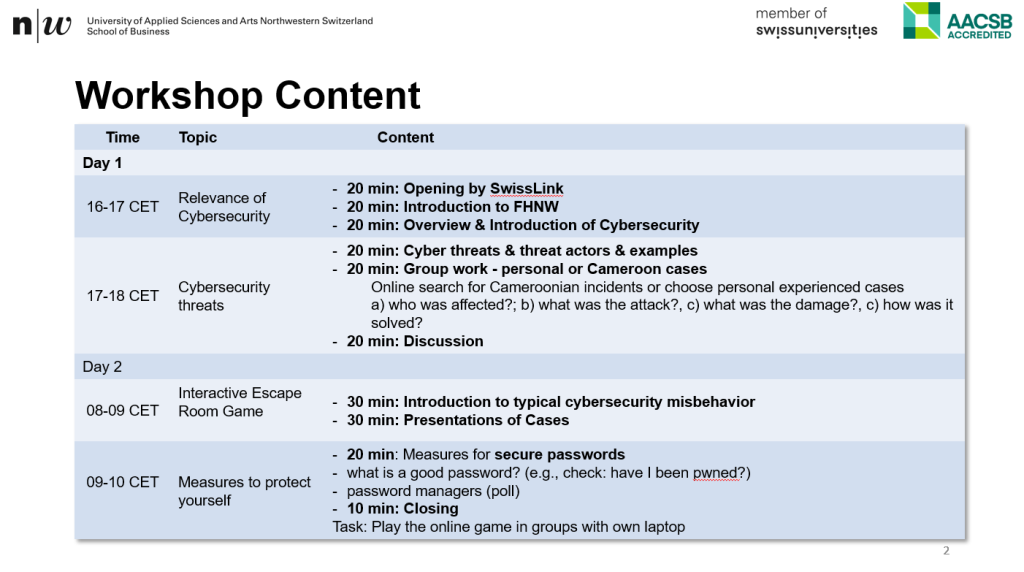 On the second day, we focused on cyber hygene in the digital space. We emphasized the importance of secure passwords and introduced the concept of password managers to help safeguard sensitive information. These practical insights are crucial in promoting responsible digital behavior and protecting personal data from unauthorized access.
To conclude the workshop on a high note, we provided the students with our Cybersecurity Escape Room Game. This gamified experience allows them to further explore various cybersecurity topics in an interactive and enjoyable way. We believe that learning through play is an effective approach that enhances knowledge retention and engagement.
The workshop provided us with invaluable insights into the particular situation and cybersecurity challenges faced in Cameroon. The students enlightened us about prevalent issues such as mobile money scams, emphasizing the need for robust security measures to counteract these threats effectively. We are grateful for the opportunity to learn from their experiences and broaden our understanding of the cybersecurity landscape in Cameroon.
Looking ahead, we are excited to announce the upcoming cybersecurity elective in the fall, where Swiss students will have the privilege to mentor Cameroonian students in a deep dive into advanced cybersecurity topics. This collaboration promises to be an enriching experience for both parties, fostering cross-cultural exchange and collective growth in the field of cybersecurity.
We extend our heartfelt gratitude to our colleagues from the SwissLink Professional University and the students from Cameroon for their active participation and enthusiasm throughout the workshop.
zurück zu allen Beiträgen