General
CV season: Aviod sily miStacks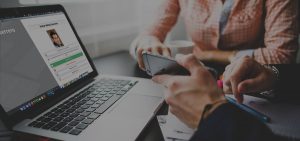 As you hurtle towards the end of the semester and the end of your studies, many of you will be working on your job applications. While companies increasingly use on line applications forms, the traditional CV is still usually part of your dossier. 
Barclays Bank runs a Life Skills platform to help guide those entering professional life and a recent contributing article lists the most common CV mistakes made. Quite a surprising number are basic: spelling mistakes, unprofessional colours or fonts, no dates or specifics, incorrect personal details. 
More challenging is how to avoid the generic: Like everyone else you will want to claim you're a team player and reliable.  But this can sound as though you've copy-pasted it from a template. Ideally, try to supply specific information (previously accomplished tasks or projects) that illustrate you are a team player. And pay close attention to what the potential employer is asking for. React specifically to their text.
A CV is so important that it's a good investment to seek professional help. FHNW School of Business students can access the Career Services including personal consultations and of course FHNW Writing Hub can also support you with the actual formulation.
back to all articles