NEWS, Projects, SAP Hydrogel
Therapy to treat ulcers in the oral mucosa – Hydrogel Patch Project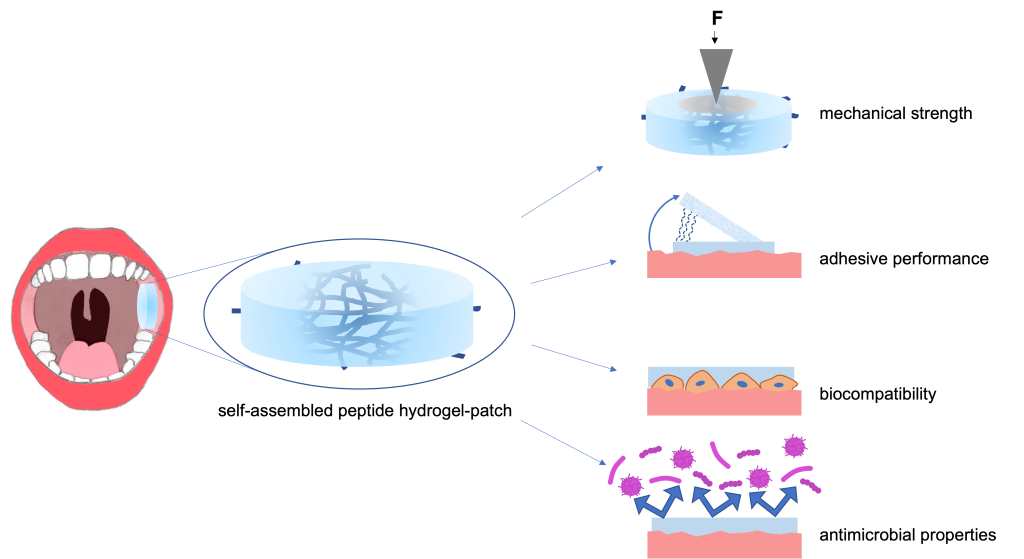 Hydrogels, and especially peptide hydrogels, received considerable attention in the field of tissue engineering, due to their biocompatibility, self-assembling potential, range of constituents, and desirable physiological characteristics. This implies a high potential use in regenerative applications, like skin/ bone/ or mucosa repair, etc. They can serve as scaffolds that provide structural integrity, controlled drug release to tissues, and serve as barriers between tissue and environment.
In the Nano Argovia Project "Hydrogel patch", an interdisciplinary team led by Lucy Kind (University of Life Sciences, FHNW), together with the company vVardis (Windisch), wanted to develop a plaster that can be used for non-specific ulcers in the oral mucosa. The patch consists of a self-building synthetic peptide hydrogel that initially covers the affected areas and has the potential to deliver healing agents.
Idea for comprehensive therapy
Wounds in the oral mucosa can have various causes. They arise, for example, as a result of injuries, infections, reduced immune reactions or as a result of tumors.
Nonspecific ulcers often have a combination of underlying causes. In any case, the wounds cause pain when eating or speaking and thus impair the patient.
Until now, there are only pain-reliving oral gels that are mixed with an anesthetic and/or with anti-inflammatory substances available. These gels only stick to the mucous membrane until the anesthetic has penetrated the wound area and then detach from the oral mucosa in the first few minutes. If the anesthetics wear off, the gel must be applied to the affected area again. It is therefore a recurring process of only a short effective duration.
An ideal therapy that can be used directly in the mouth, protecting the sensitive wound-area by adhesion as a patch for a longer time, supporting the healing process, and does not contain any animal components would be desirable.
The research team tested a synthetic peptide hydrogel that meets these requirements. The hydrogel used consists of synthetic, self-assembling peptides that adhere to soft, moist tissue. Various substances can crosslink the fibrous network and can thus achieve the required rigidity and stability. The technology is already being used for other dental applications such as guided enamel regeneration and shows excellent tissue compatibility.
Contact/Kontakt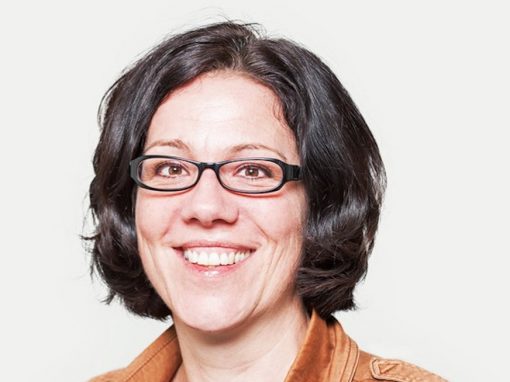 Lucy Kind
Head of nanoLab
Address:
FHNW – School of Life Sciences
nanoLab
Hofackerstrasse 30
4132 Muttenz
Switzerland
back to all articles