Allgemein
How a holiday turned into a scientific project
English lecturer and architect Karen Schrader intended to go on "just" a holiday trip to Ladakh in the Indian Himalayas. Near Leh, the largest town in Ladakh, she visited the newly founded higher education institute named HIAL. Her visit then turned into a project idea that has now become a fully funded international research project on Passive Solar Heated (PSH) housing in Northern India.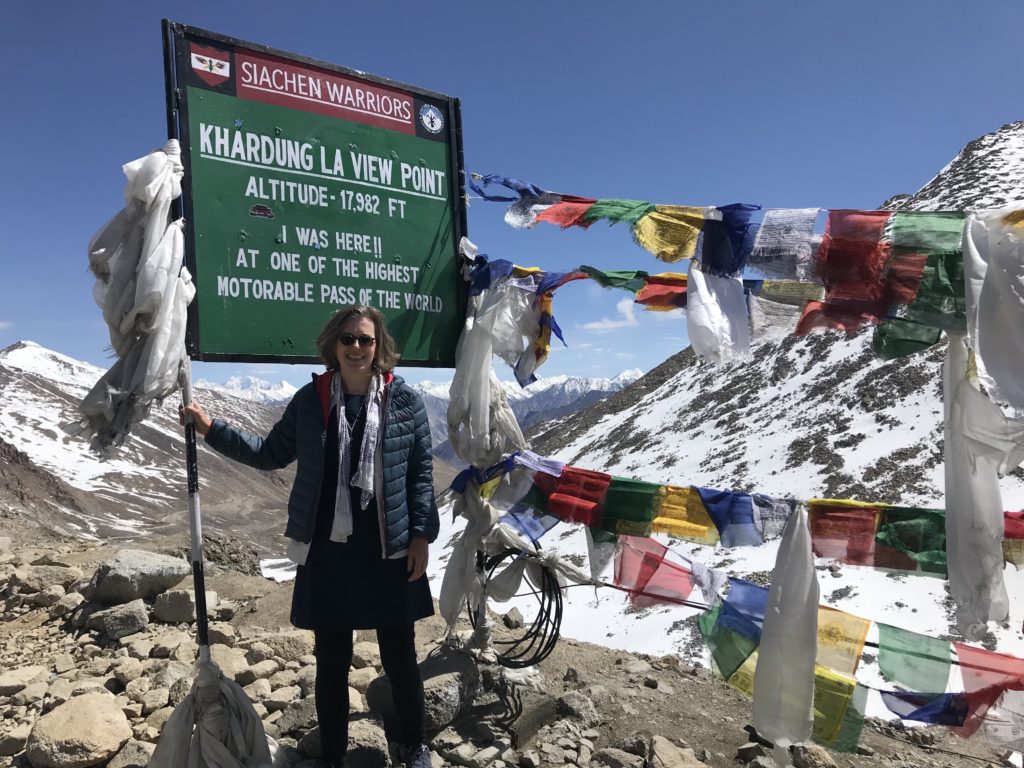 "Ladakh has rough climate conditions with long winters," says Karen Schrader, who works at the School of Engineering FHNW as an English lecturer. In June 2019, she travelled to this northernmost region of India for a hiking and cultural expedition. As a trained architect, she became interested in the local construction methods and simple but effective solutions to water limitations.
Just a short visit
Back in 2018, Schrader had supervised a student's project in Energy and Environmental Engineering Studies (EUT) at FHNW on a new innovation developed by HIAL called an Ice Stupa. Ice stupas are cone shaped artificial glaciers used to store water during winter, a technique also practiced and studied in Engadine, Switzerland. Before her holiday, she decided to contact the Himalayan Institute of Alternative Learning, Ladakh (HIAL), the innovators of the Ice Stupa, and pay them a visit for a cup of tea. "We chatted for quite a while and began to develop ideas for further collaborative projects between HIAL and the FHNW EUT student projects' program," Schrader says.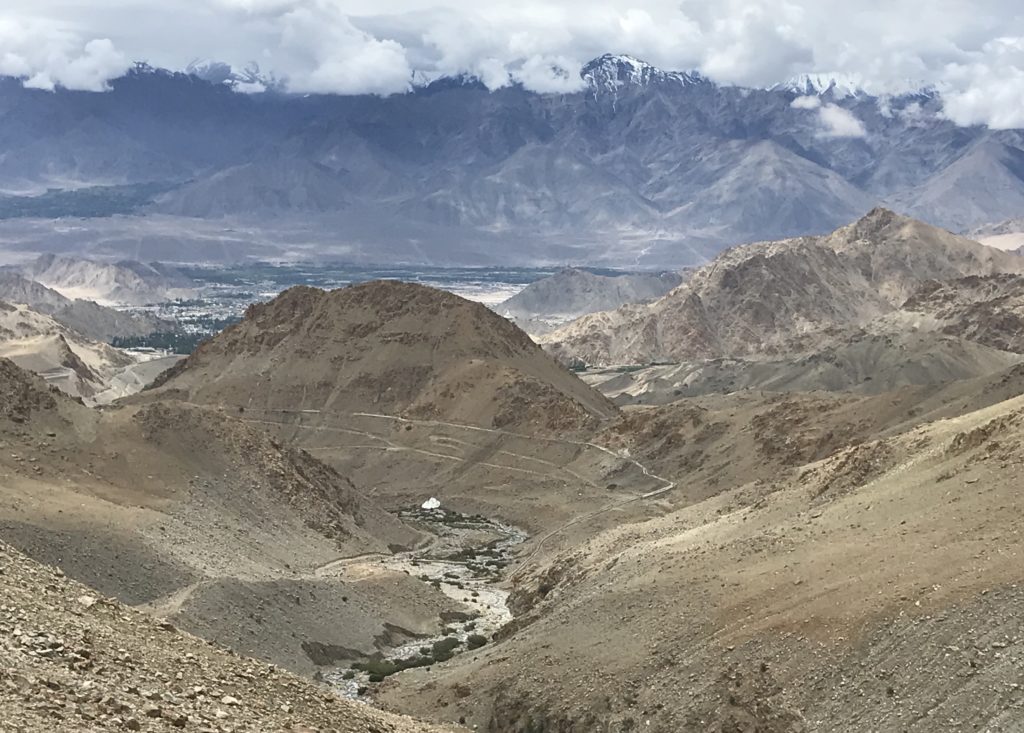 Researching on new forms of housing
Another project HIAL has been researching is the so-called Passive Solar Heated (PSH) houses, which, amongst other methods, use Trombe walls to retain solar energy during the daytime to heat the house during the night. Together with the New Delhi-based organization The Energy and Resources Institute (TERI), HIAL has been working on studying and compiling various PSH methodologies. Still, exact simulation on energy gains and losses had not been made on recently developed prototypes at HIAL and so Schrader linked HIAL and TERI with the FHNW Institut Energie am Bau (IEBau) in Muttenz.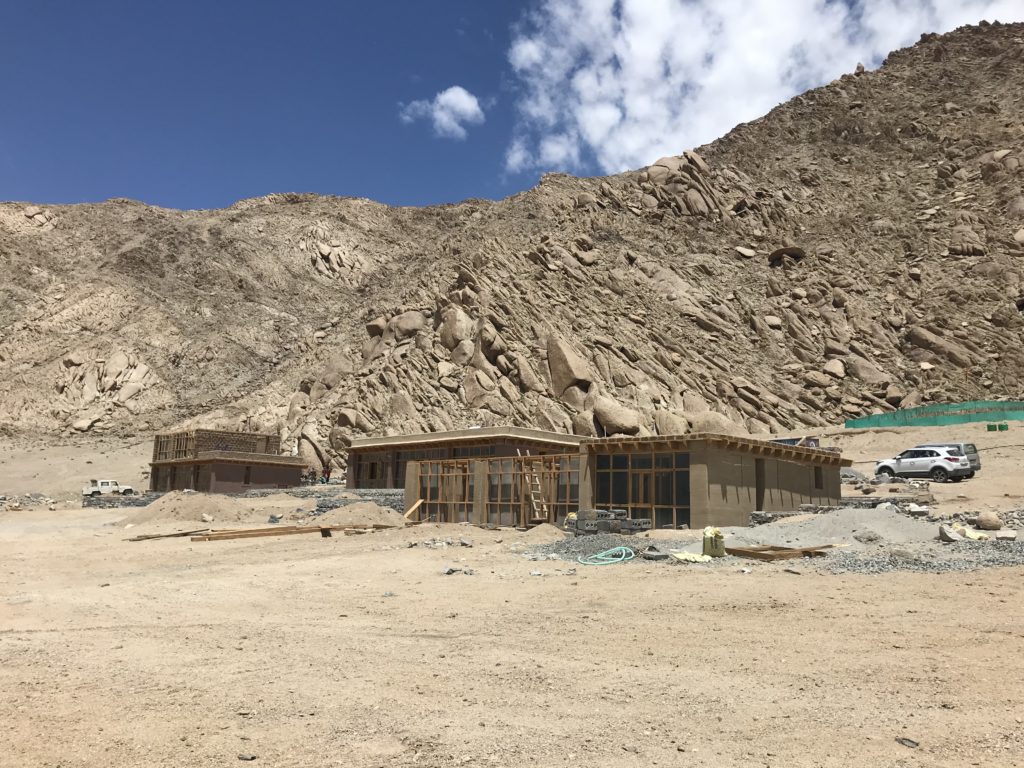 Indian and Swiss institutions work together
During autumn 2019 and the first months of 2020, Schrader together with a team of experienced project managers and researchers including Klaus Eisele, former EUT student projects manager, wrote a proposal and received financing for the project by the Federal Department of Foreign Affairs (FDFA), Swiss Agency for Development and Cooperation (SDC), Global Programme Climate Change and Environment (GPCCE).
Starting in July 2020 until the end of 2021, a team of researchers in Ladakh, New Delhi and the School of Engineering FHNW and IEBau in Switzerland are now working on PSH houses and their promotion. Further, an international EUT student project together with a visiting member of HIAL's staff, Rohit Ranjan, is being planned for spring semester 2021.
"It is very inspiring to work with an international team," says Schrader, who is the project leader. "Ladakh is a very interesting and beautiful corner of the world and everything should be done to keep development there sustainable."
zurück zu allen Beiträgen