Allgemein, Studierendenprojekte
Presentation of an international project involving EUT at Transfer Transparent
Transfer Transparent is an internal Information exchange for employees and students of the School of Engineering. In a short 30-minute presentation, new project or research results are shown and discussed.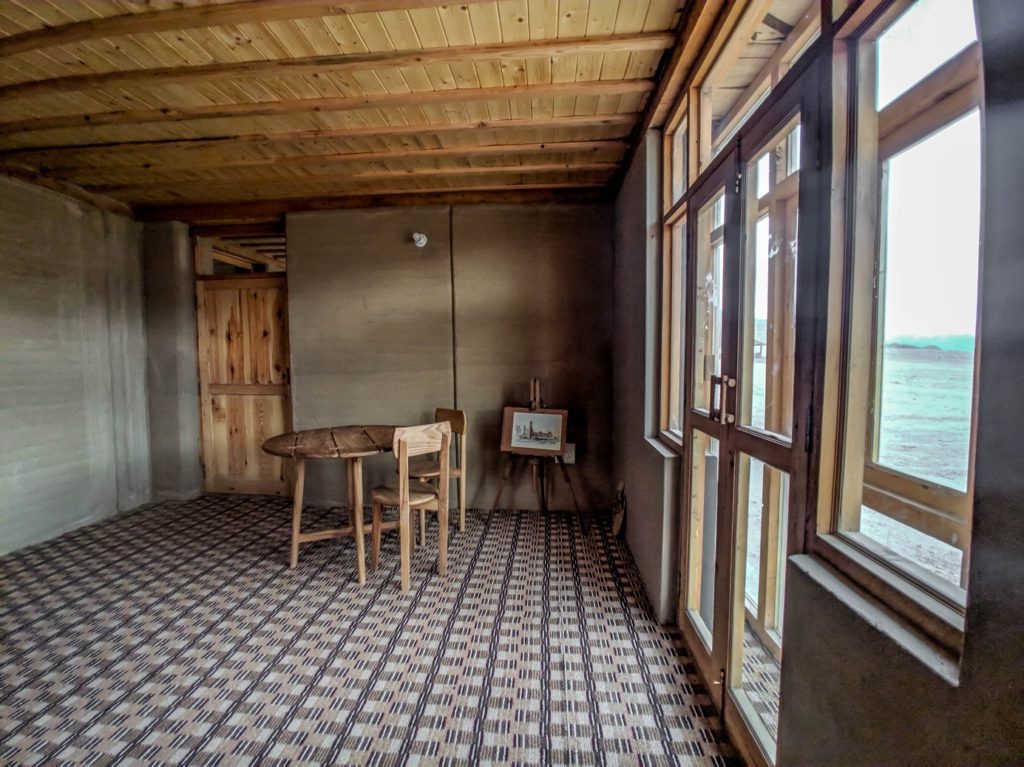 Online Presentation from Windisch and India
In the meeting on the 11th of mai 2021 a project involving an EUT theme of energy conservation in buildings with international partners was presented. The goal of this project is to mainstream Passive Solar Houses (PSH) in Ladakh, an Indian high land region in the Trans-Himalayan mountain desert . An introduction was made by the FHNW project leader Karen Schrader, stating briefly that winters in Ladakh are very cold, dry and sunshine is very strong, making it an ideal climate for highly developed PSH. Next, the first preliminary qualitative and quantitative results were shown. First of all, Rohit Ranjan from HIAL explained the results of occupant surveys of PSH and non-PSH buildings in Ladakh. This was followed by Achim Geissler (FHNW INEB Muttenz,), who explained measurement and thermal simulation results of different constructions of PSH during the last winter season. The project is being funded by the Federal Department of Foreign Affairs (FDFA), Swiss Agency for Development and Cooperation (SDC), Global Programme Climate Change and Environment (GPCCE). After a short discussion and some technical questions of the 23 participants the meeting was closed by Rainer Schnaidt, Head of Applied Research and Development at HT and the organizer of the event.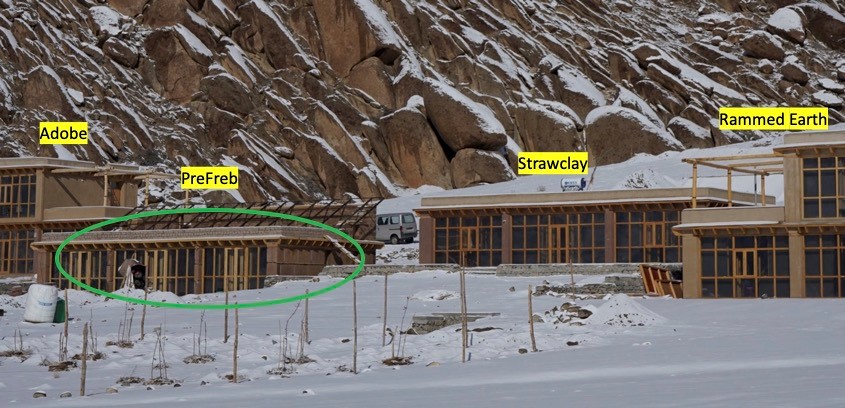 Student project within the project
Moreover, this spring semester 2021 an EUT 4th semester student team has been working on the topic together with their coach, Monika Hall (FNHW INEB Muttenz) and Rohit Ranjan by developing their own simulation of the HIAL campus PSH building and conclusions. The students and Rohit Ranjan have been able to set up, use and analyze the building using modern simulation software. The great benefit for the EUT study program's students and lecturers lies in the practical application of the knowledge gained in an international and intercultural environment.
Klaus Eisele and Karen Schrader
zurück zu allen Beiträgen